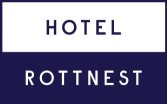 PLEASE NOTE
While our much loved pub is getting an exciting refresh the main bar and restaurant will be closed for a short time. But you can still take full advantage of our spectacular position on the bay with our temporary activated space on the beach.
Sink your toes into the sand and relax with a range of seasonal food and drinks directly in front of Hotel Rottnest. We're conveniently located on Thompson's Bay, the main social hub of the island, only a short walk from the ferry jetty.
Open Daily from 11.00am to 4.00pm until the 19th July.
Open every Saturday and Sunday from 11.00am to 4.00pm from the 19th July to 31 August.
For more information email reception@hotelrottnest.com.au
The Hotel Rottnest team